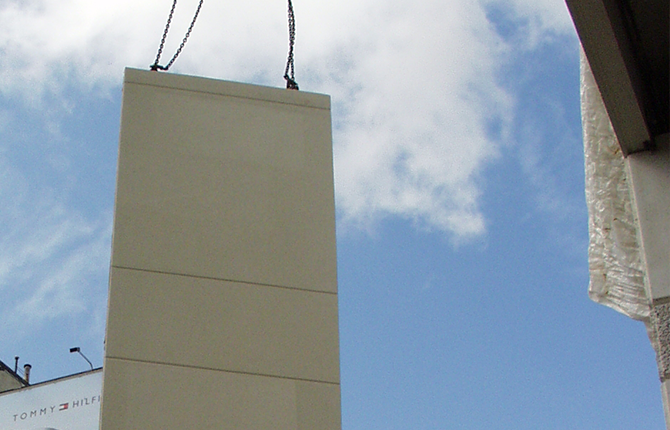 Prefab EIFS Panels
At Canex, we take our wall systems seriously. By making our own prefab EIFS panels in a quality-controlled environment, we can assure any commercial or residential project undertaken uses materials of the highest quality.
Canex Wall to Wall
By using a combination of Prefabricated field applied EIFS, Canex Wall Systems was able to provide Canada's Wonderland's Midway Market a traditional Tudor look as well as closing the building within few days of the footing being poured.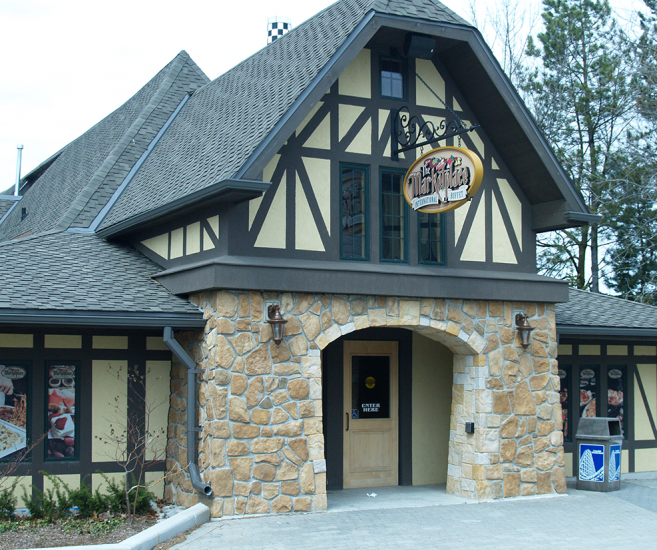 The Canex Panel Solutions
Typical Panellized EIFS systems has a proven record of success in Canada and it's inherent superior characteristics are reflected in the following diagram.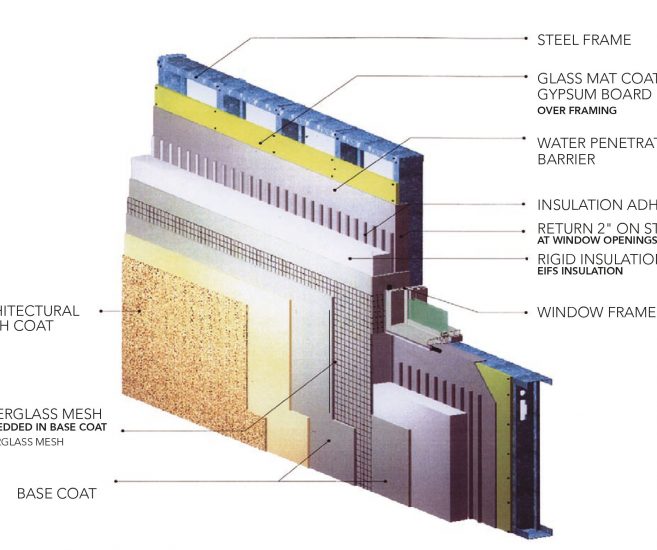 The Benefits of a Canex Panelized EIFS Systems
Pre-construction coordination with architect and develop project specific details ensuring smoother execution during construction.
Eliminates the need to scaffold the exterior building (panels installed from the building interior).
Allows fast-tracking the schedule due to ability to deliver and install panels in inclement weather that would otherwise hamper on-site applications.
Factory controlled manufacturing environment and improved quality control inspections insures components properly fit and align throughout the entire project.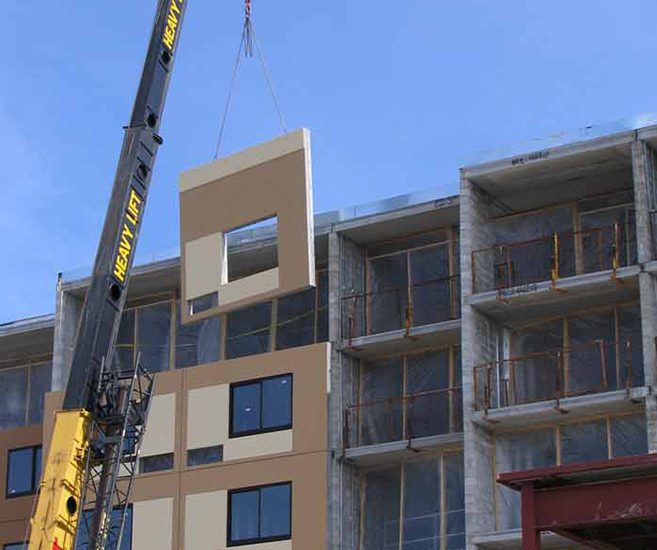 Code Of Excellence
Honest
What's the straightest line to success? Always doing what we say, finishing what we start, and holding true to our word to deliver maximum value at a reasonable price.
Reliable
Our clients know the job will get done on time and on budget. We are fully connected with our clients, maintaining an open dialogue throughout the life of a project.
Professional
Top-tier project planning and management meets the region's top master trades. From contacts and permits to all the fine print paperwork, our focus on the details is for your peace of mind.